Two Part Workshops By Eastside Pottery & A Bonsai Practice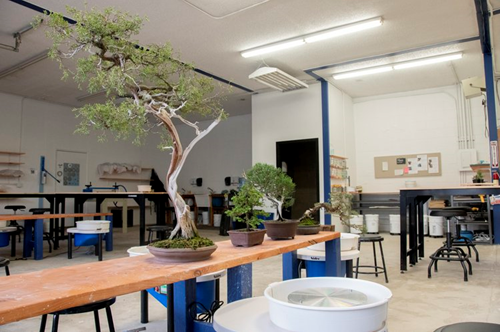 Bonsai Practice Presents
Bonsai Classes at Bellevue EP
Make the perfect ceramic vessel and plant a pre- bonsai tree all in studio! A natural collaboration between ceramics and nature – A Bonsai Practice is offering specialized bonsai workshops at our Bellevue Eastside Pottery studio!
A Bonsai Practice brings professional Bonsai instructors and community members together to learn, share, and create bonsai art pieces. Pre-bonsai, tools, and supplies are available for sale to EP and drop-in artists, and the bonsai community by appointment.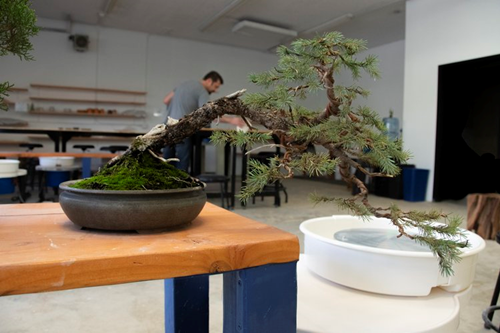 Step 1: Make Your Bonsai Pot
Join us for your first step in the bonsai journey by making your one of a kind wheel thrown bonsai vessel. EP instructors will take you step by step throw the process of making your ceramic piece, adding bonsai drainage and wiring holes, and wet glazing your piece.
Students must be 9 years or older to use the pottery wheels
All clay, instruction, firing, and tools included
Next Steps: Firing your pieces so they are ready for bonsai planting will take 10 days, your pieces will be ready and waiting in studio to meet their new tree during a planting class!
Cost : $49 per student
Students must be 9 years or older to use the pottery wheels
Sign up for your bonsai planting class through A Bonsai Practice
Workshops held at Bellevue EP – 1809 130th Ave NE #124, Bellevue
Step 2: Schedule your Planting Class
In class, pick out and repot a tree to start your bonsai journey
Sign up for your bonsai planting class through A Bonsai Practice
Workshops held at Bellevue EP – 1809 130th Ave NE #124, Bellevue