At 24hr Pottery we love offering workshops that help us all grow as artists and give us the opportunity to be introduced to new ways of thinking. Workshops are available for our members (member discount applied at checkout) and the community. We offer workshops at Seatown Pottery Green Lake and Capitol Hill, plus at our sister schools Eastside Pottery Redmond & Bellevue- so please confirm class location when booking.
* If not a studio member – workshop price includes an additional time to return for glazing your fired piece 10 days after initial workshop.
You can view and purchase your seat for all studio location workshops below: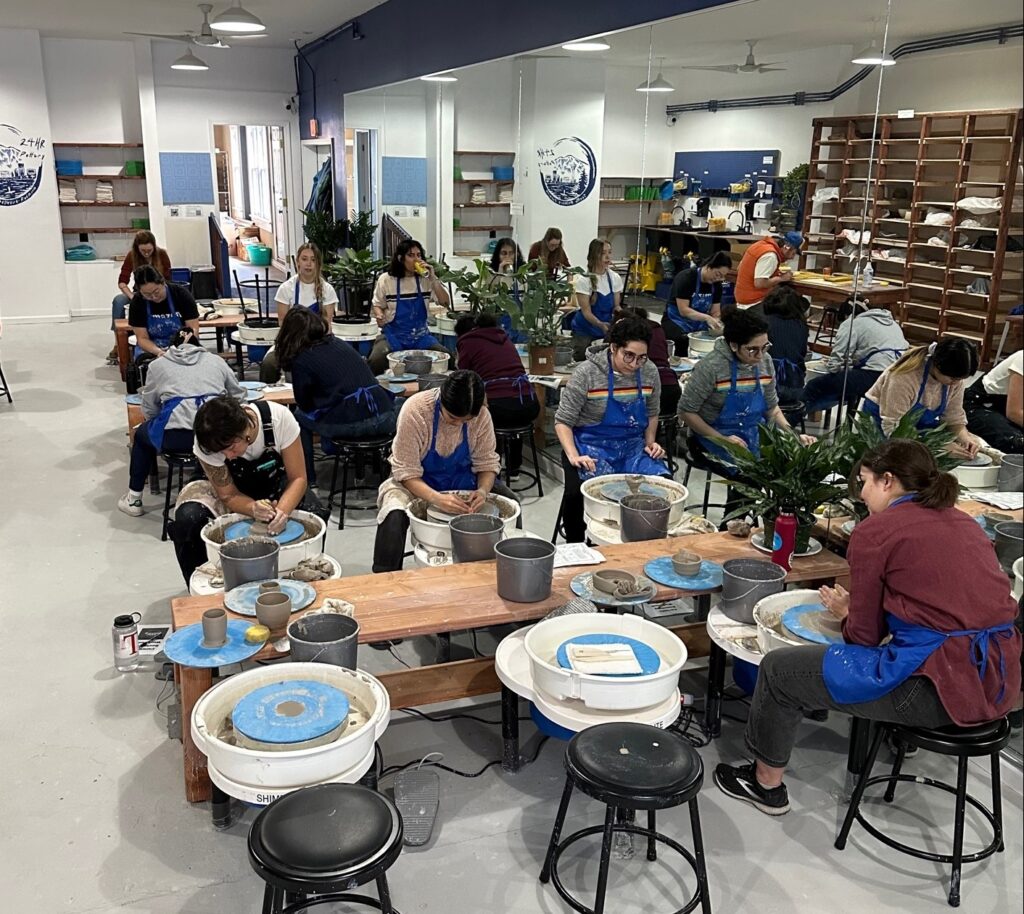 Ceramic Bootcamp
Ages 18 +
Available for students ages 15 – 17 with enrolled adult
Learn everything you need to know to become a member of a 24hr Pottery studio, or to confidently use the RAW space during open studio hours with this special 5 hour crash course or 2 night workshop!
We will cover the following:
Wheel throwing
Trimming & carving leather hard pieces
Additions -handles and decorative detail
Hand building -serving dishes, sushi trays, sculptures
Glazing, underglazes, and resists
Variations of different clay bodies and glaze options
You will be given a pottery workbook so you can capture all your thoughts and ideas as we work through each part of creating with clay. This is a beginner course, no prior experience is needed. You will create multiple pieces in class that will start you on your pottery journey and need to be finished outside of class. One return visit to glaze your pieces 10 days after creation is included in class fee, along with all tools and clay.
Cost : $160 per student Beginner – Intermediate Class
Students must be 15+ years old to participate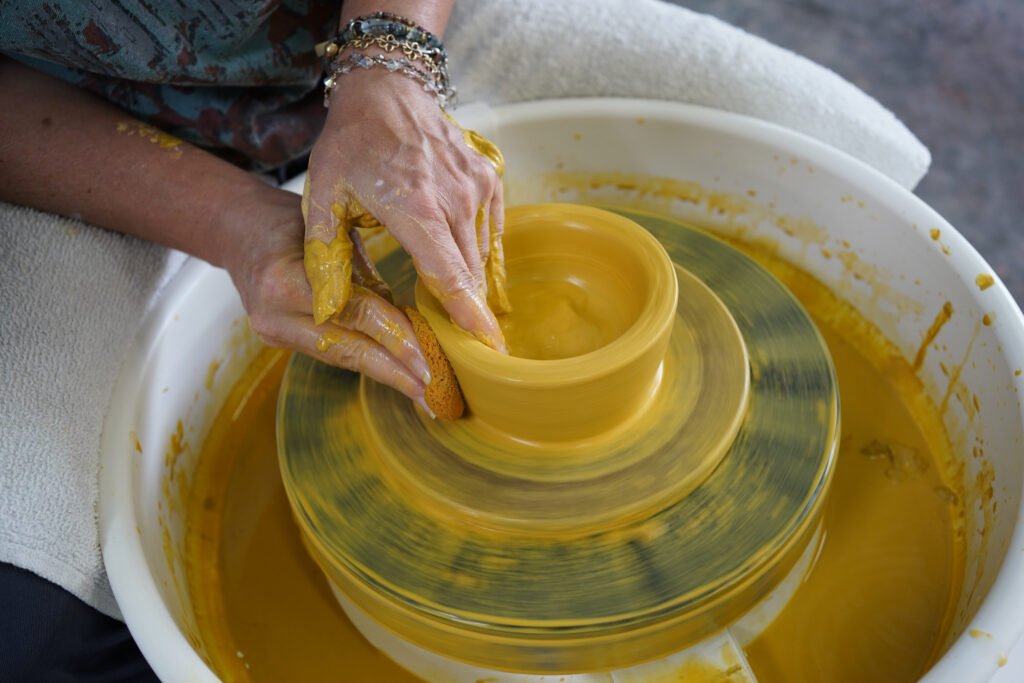 Wheel Throwing Semi Private
Be introduced to the exciting world of wheel throwing on the pottery wheel. Your semi – private lesson will include a teacher demonstration and work time for each student to try out pottery throwing for themselves with guided step by step instruction. Use this class as an introduction to the pottery wheel or a refresher course before becoming a 24hr Pottery member!
Price includes an additional hour in the studio the following week to glaze your ceramic creations at the Green Lake SP studio (more details given during class).
Cost : $60 per student Beginner – Intermediate Class
Students must be 9 years or older to use the pottery wheels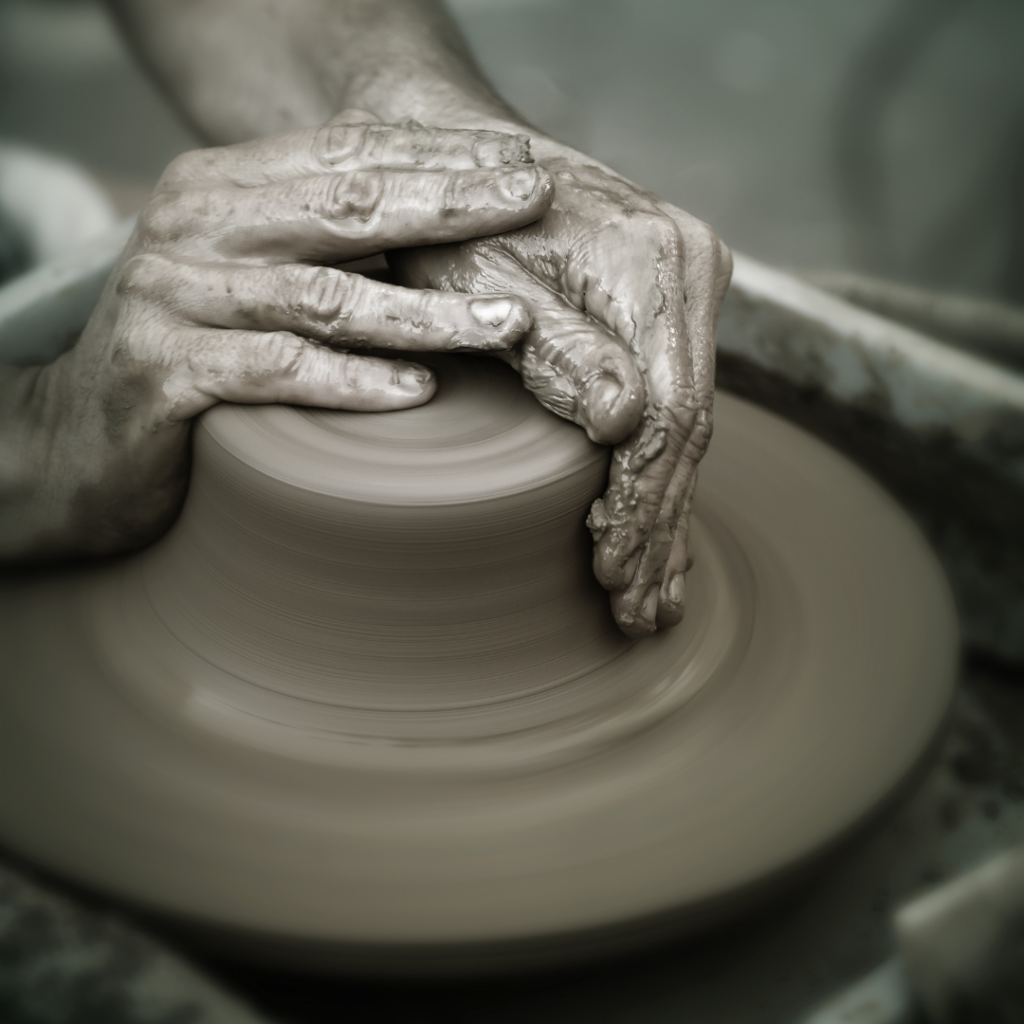 Mindfulness on the Wheel
In this class we take a step back from our busy lives and learn how to use mindfulness techniques in pottery. In this small amount of time we will use our breath to help our bodies build the muscle memory needed to have better and more productive practice sessions as well as feel how pottery can be more than just making an object. The session will begin and end with a mindfulness exercise specifically aimed at throwing on the wheel, as well as active wheel meditations. During the class we will be focusing on our breath and body more than a finished piece.
This class is for absolute beginners or more seasoned students who want a fresh approach to their usual practice routine. Come and find stillness on the wheel.
Instructed by Lacie Warden
Cost : $35 – $50 per student Beginner – Advanced Wheel Class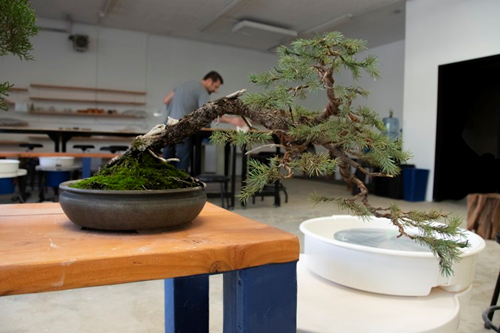 Bonsai Pot Creating
Join us for your first step in the bonsai journey by making your one of a kind wheel thrown or hand built bonsai vessel. EP instructors will take you step by step through the process of making 2 ceramic pieces, adding bonsai drainage and wiring holes, and wet glazing your favorite piece to keep.
All clay, instruction, firing 1 piece, and tools included
Cost : $49 per student Beginner – Advanced Class
Students must be 9 years or older to use the pottery wheels
Next Steps: Firing your piece so it is ready for bonsai planting will take 10 days, your piece will be ready and waiting in studio to meet their new tree during a planting class!
Sign up for your bonsai planting class through A Bonsai Practice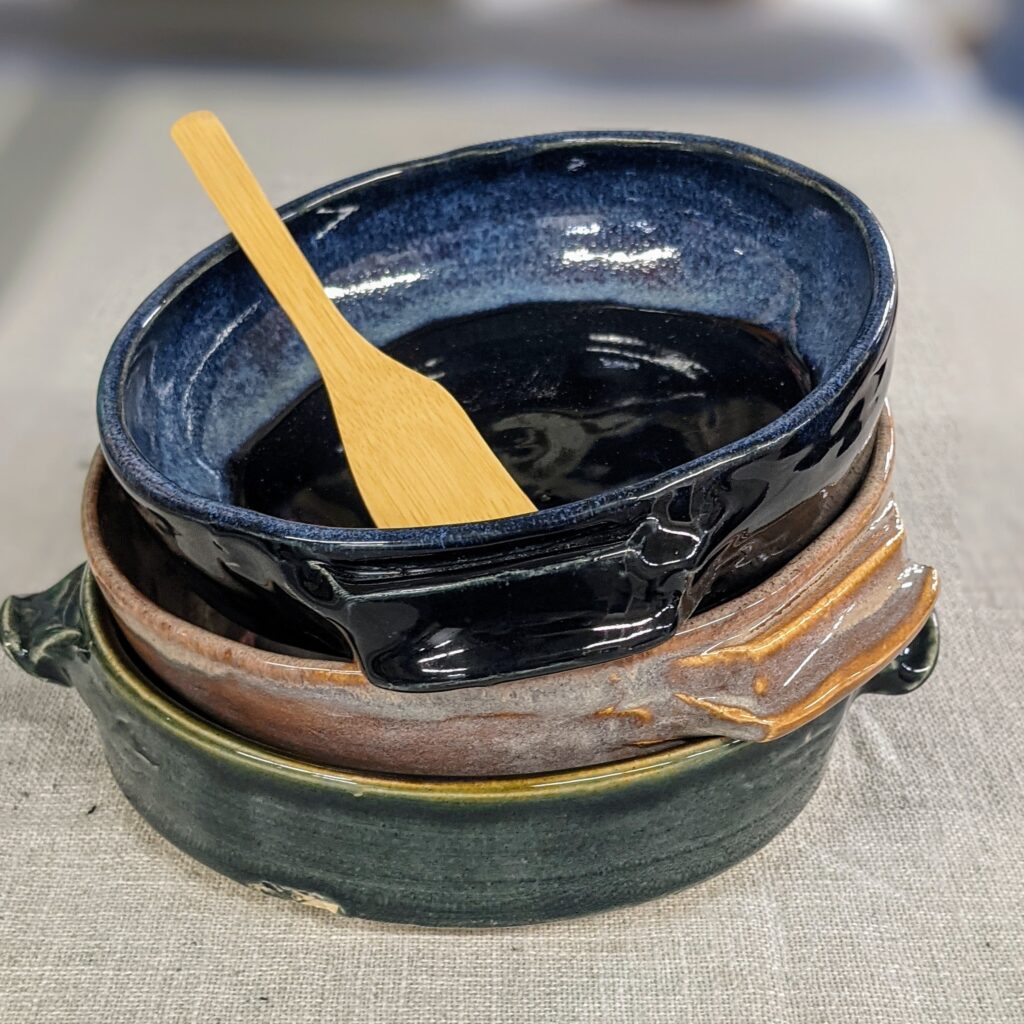 Brie Bakers & Pie Plates
Learn how to make functional bakeware just in time for holiday gatherings around warm, delicious meals! This workshop is about the process of making pots & the decisions we make about form for the kitchen and the table.
Instructed by Lacie Warden
Cost : $50 – $60 per student Intermediate – Advanced Wheel Class
Winter Drinkware
Want to create functional gifts for yourself the thirsty loved ones in your life this winter season? Come have fun learning how to make your own hand built drinkware with Lacie! Your giftees will feel the holiday cheer sipping their favorite seasonal beverage out of their custom flask or mug.
Instructed by Lacie Warden
Cost : $40 – $50 per student Intermediate – Advanced Hand Building Class
Throwing Closed Forms
Learn how to throw closed tear drop and donut forms on the pottery wheel. Hone your skills so you can create decorative vessels and functional bird houses, ornaments, and circular vases in this class for intermediate to advanced wheel throwing. Alex Murray or John Masello will give instruction and demonstrations on throwing forms and leather hard carving and piece cleanup.
Cost : $40 – $55 per student Intermediate – Advanced Wheel Throwing Class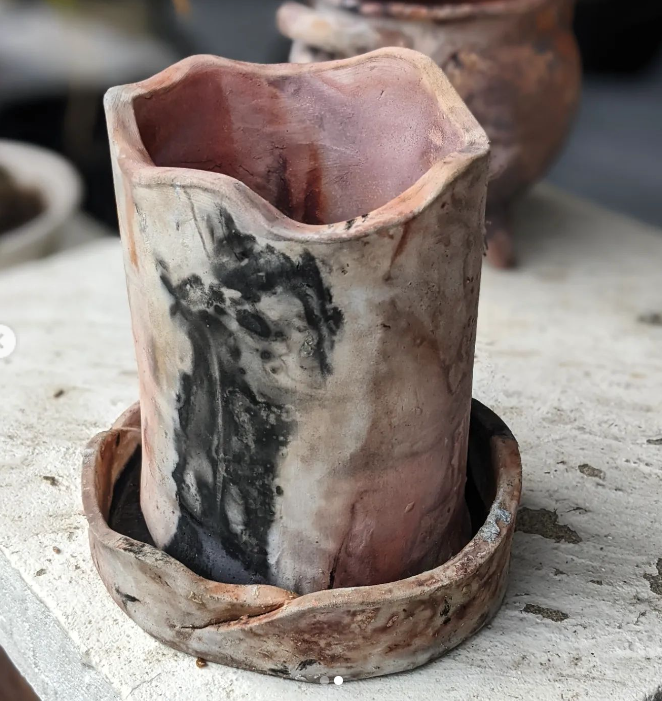 Slab Built Planters
In this workshop, we will get rolling with slab-built planters. You'll learn all the tips and tricks needed to roll out your slab of clay (even without a slab-roller handy), design, build, and decorate a planter and drainage plate as well as touch on hanging planter designs. We'll play with texture and design, learn about shrinkage rates and the importance of drainage holes, and have a lot of fun along the way.
Instructed by Lacie Warden
Cost : $45 – $60 per student Beginner – Advanced Hand Building Class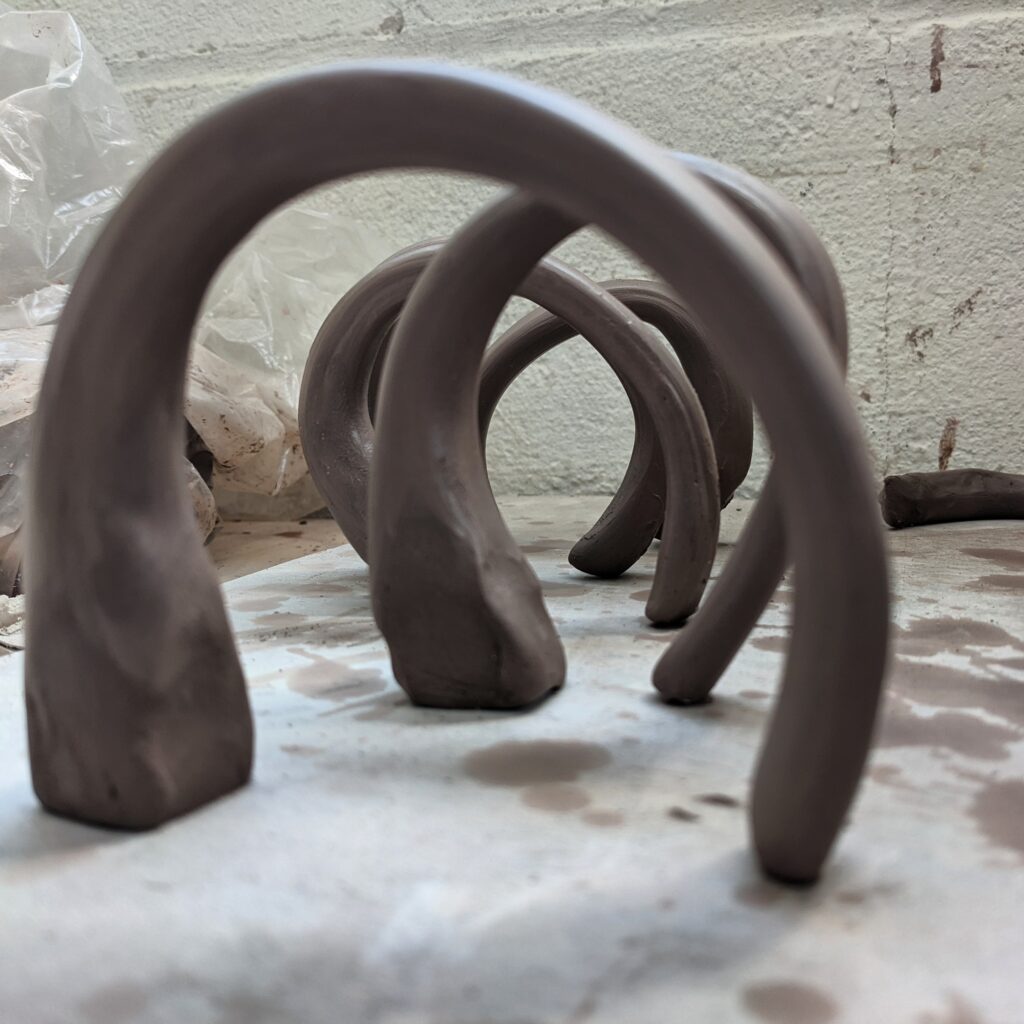 Get a Handle on Handles
Intensive workshop focusing on a variety of techniques and insights on making and attaching handles. Handles for mugs, teapots, casseroles and vases will all be covered. The handle is the most rushed and over-looked part of the making process, the goal for this workshop is to spend as much thought and time on handle development as on the pot itself. Students should come prepared with leather-hard pieces in need of handles and will also get to practice on demo pieces.
Instructed by Lacie Warden
Cost : $50 – $60 per student Intermediate – Advanced Wheel Class
Going BIG Workshop
Going BIG Workshop
Joining multiple wheel pieces to create large vessels.
Starting with 3lb balls of clay, students will work on raising walls to make a tall open mouthed vase, then an additional hollow form with the same diameter as first pot. After drying pieces on the wheel with a heat gun to make them more sturdy, we will join the two together to make taller, interesting, and varied vases. We will tailor the amount of clay depending on artists comfortability on the wheel, must have prior experience on wheel. Hosted by Alex Murray.
Surface Embellishment Workshop
Experiment with an array of surface decoration techniques to develop a truly unique style for your body of work. From slip-trailing with underglaze, sgraffito, and underglaze transfers to chattering, burnishing, and carving, students will learn tips and tricks to set their pieces apart! 2 small leather hard trays will be provided for each student to experiment with.
Instructed by Lacie Warden
Cost : $55 – $70 per student Beginner – Advanced Embellishment Class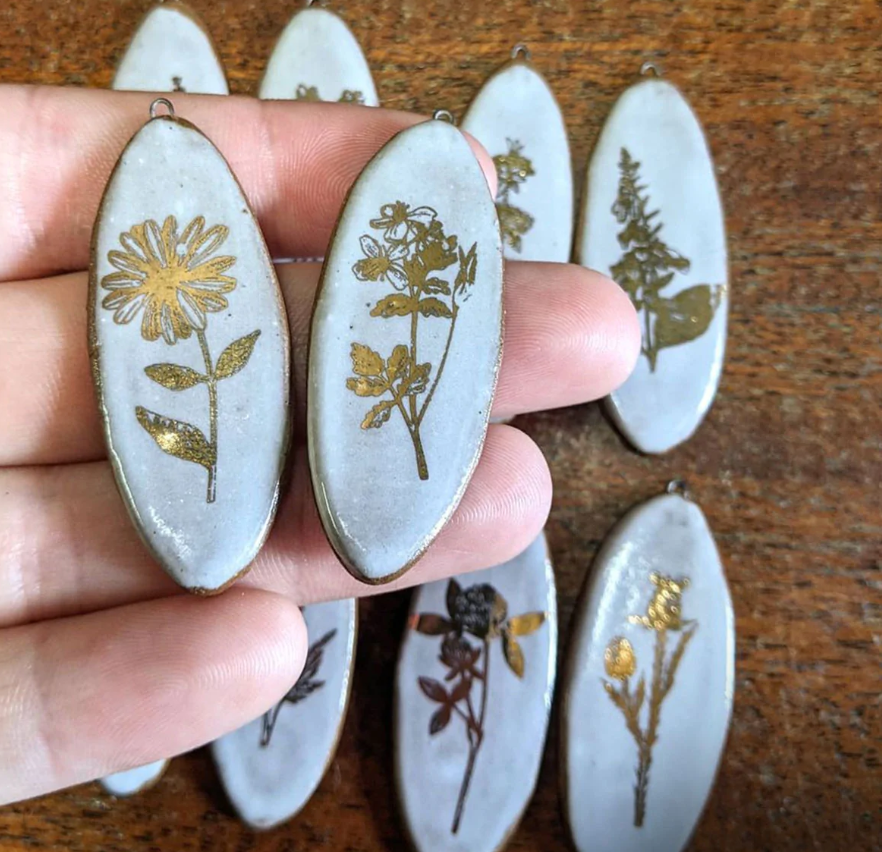 Jewelry + Luster Firing
This 2-part workshop will focus on the meticulous art of ceramic jewelry making from start to finish. Students will create a firing box as well as several pieces of jewelry such as earrings and necklace pendants, work on intricate glazing techniques and finish off the workshop with learning about using gold luster decals to add that extra special sparkle to their beautiful pieces.
Instructed by Lacie Warden
Cost : $90 – $105 per student Beginner – Advanced Embellishment Class
Class meets the listed date + the same time on the following week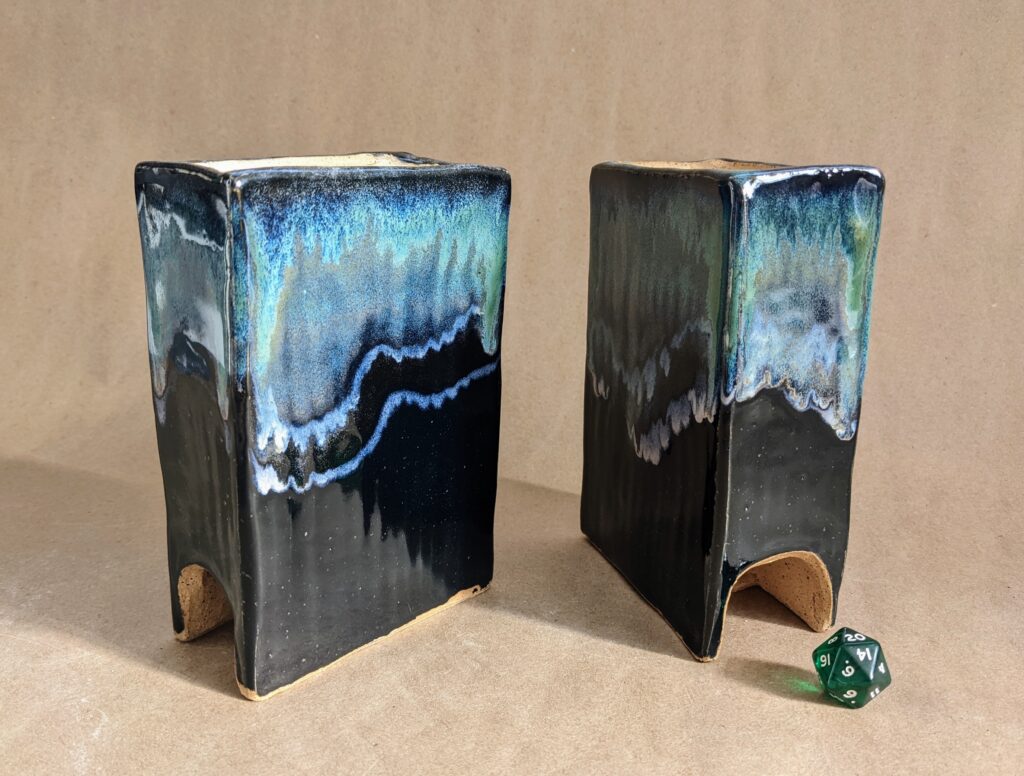 D&D+Clay
Roll (a slab) for initiative! In this hand building workshop series, you'll learn how to make your very own accessories for the classic tabletop RPG Dungeons & Dragons. From dice towers to displays, spell slot trackers to themed home accessories, you'll arrive at your next game prepared with 1d8 Ceramic Inspiration. Newbs welcome. Instructed by Lacie Warden
Cost : $40 – $55 per student Beginner – Advanced Hand Building Class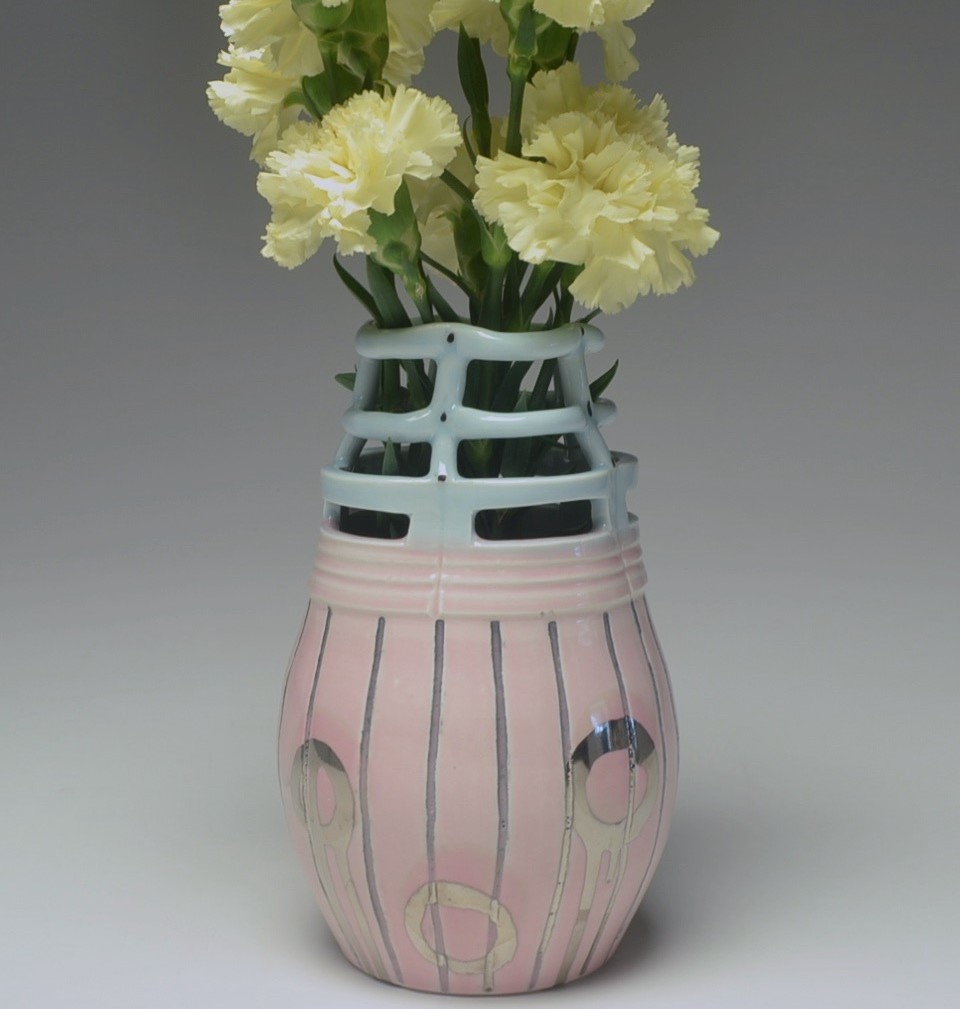 Altering on the Wheel
Altering on the Wheel- Sick of circles? Focus on elevating your wheel pieces into non-circular shapes, as well as adding hand built parts. Be introduced to an array of altering techniques to make every piece look like 'I meant to do that.' Instructed by John Masello or Alex Murray
Cost : $40 – $55 per student Intermediate – Advanced Wheel Throwing Class